Ingrid O`Neil Auctions, Inc.
Sports and Olympic Memorabilia
Buy - Sell / Want List Service
Sie koennen mit uns in deutsch korrespondieren ! Vous pouvez corresponder avec nous en francais !
Olympic Philately Auctions, Heiko Volk, Mail Bid Auctions
Dear Olympic-Collectors, we just prepare a new list with Olympic items 1896 - 2012 with fixed prices. The catalog will be a CD-ROM with text in "MS-WORD" and coloured pictures in format "jpeg". Beyond it, there are about 4 - 6 auctions every year.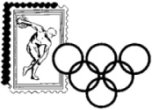 Olympic Games and FIFA World Cup Memorabilia


Buy - Sell - Web Auctions
Ulf Ström
Drottninggatan 90 A
111 36 Stockholm, Sweden

Chariots of Fire Medals
Specialist Olympic medal dealer
Olympic medals of all kinds bought and sold
Please visit my eBay store for fixed price listings of participation, commemorative and winners medals and check out my excellent customer feedback. All my medals are guaranteed genuine. Olympic medals always wanted.
Dr Graeme Thomson
82 Mill End Road
Cambridge
CB1 9JP
United Kingdom

eBay id: graemecarmel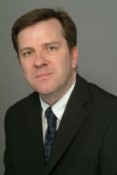 Graham Budd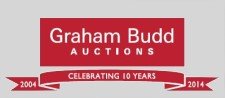 Sports and Olympic Memorabilia Auctions
GRAHAM BUDD AUCTIONS

Sales held every May & November
at Sotheby's New Bond Street Saleroom in London
Administration Office
P.O. Box 47519
London
N14 6XD
Tel: +44 (0)208 366 2525
Fax: +44 (0)208 363 5016


Olympic Winner medal
Athens 1896,
sold for £180,000
10th November 2014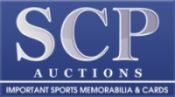 SCP AUCTIONS

One of the world`s largest auctioneers and private sellers of important sports memorabilia
Olympic Memorabilia World Record Holder:
$1.45 Million for Jesse Owens 1936 Berlin Games Gold Medal
32451 Golden Lantern
Suite 308
Laguna Niguel, CA 92677
USA

RR Auction is a trusted source for rare documents, manuscripts, autographs and historic artifacts. For more than 40 years, the Boston-based RR has grown into a respected internationally recognized auction house for fine collectibles and memorabilia. RR prides itself in offering items of the highest quality, carefully curated and thoroughly examined by in-house authentication specialists and third-party authenticators and experts.
Always accepting consignment inquiries
Contact our Olympics specialist Bobby Eaton today!
Contact Information:
5 Rte. 101A, Suite 5, Amherst, NH 03031

U.S.: 800.937.3880
Int'l:   603.732.4288